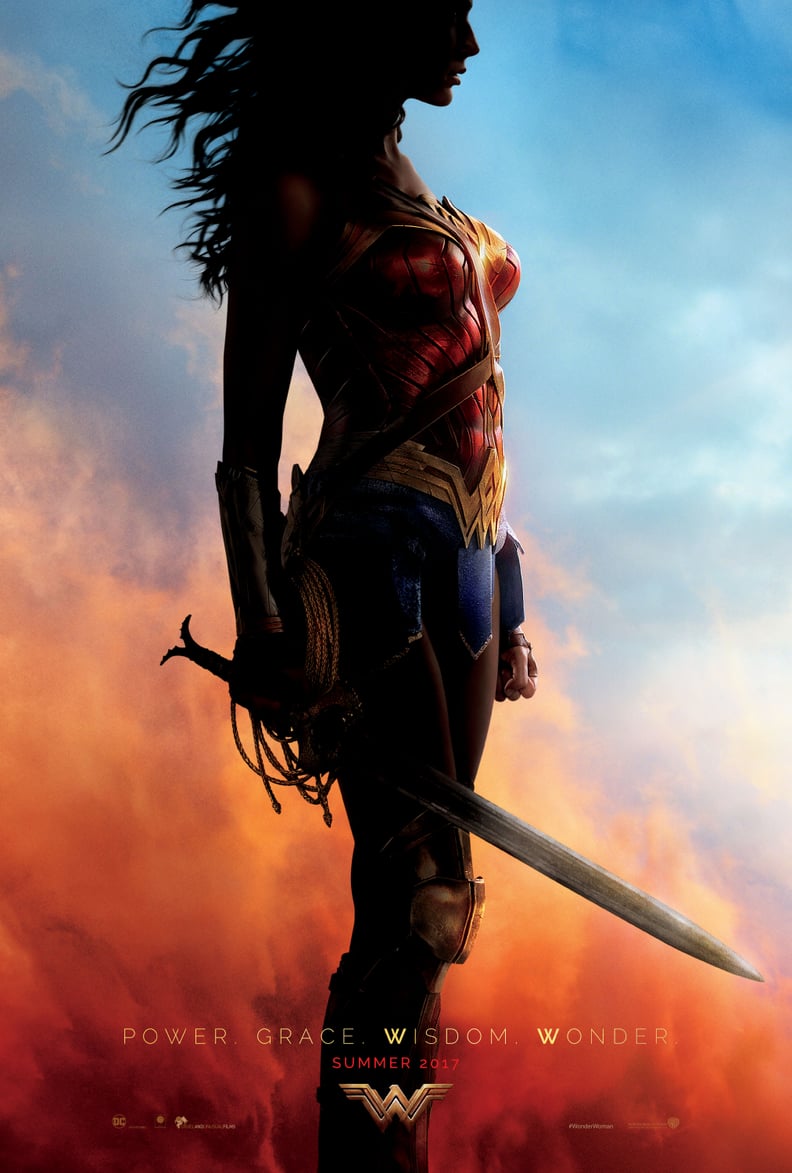 Warner Bros.
Ever since seeing Wonder Woman do her thing in Batman v Superman: Dawn of Justice, we've been all kinds of excited for her upcoming solo flick, which will be the first-ever live-action film about the comic book character. In addition to expanding the DC Cinematic Universe even further, the movie promises us a solid storyline and tons of kickass fight scenes for the feminist icon. It hits theaters this weekend, so take a look at all of the details we've been able to dig up about the movie so far!
01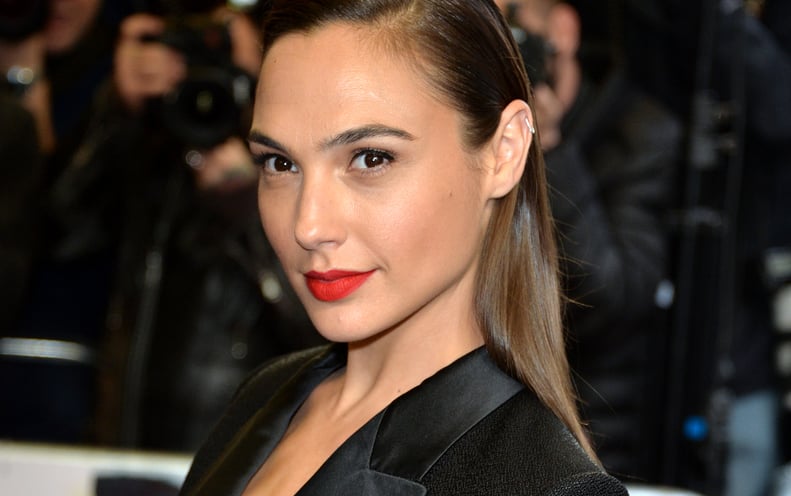 Getty | Anthony Harvey
The Cast
Fast Furious actress Gadot beat out former Bond girl Olga Kurylenko to play the titular character. She'll be joined by Chris Pine, Robin Wright, Connie Nielsen, and Danny Huston.
02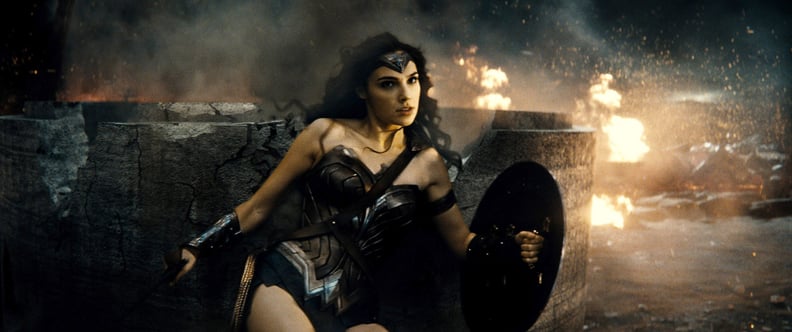 Everett Collection
The Plot
WWII pilot Captain Steve Trevor (Chris Pine) washes up on the shores of Diana Prince's female-only homeland, Paradise Island, in the midst of the small nation's major power struggle. She agrees to leave her home for the first time with him and embarks on an action-packed exploration of the rest of the world that involves plenty of ass-kicking.
03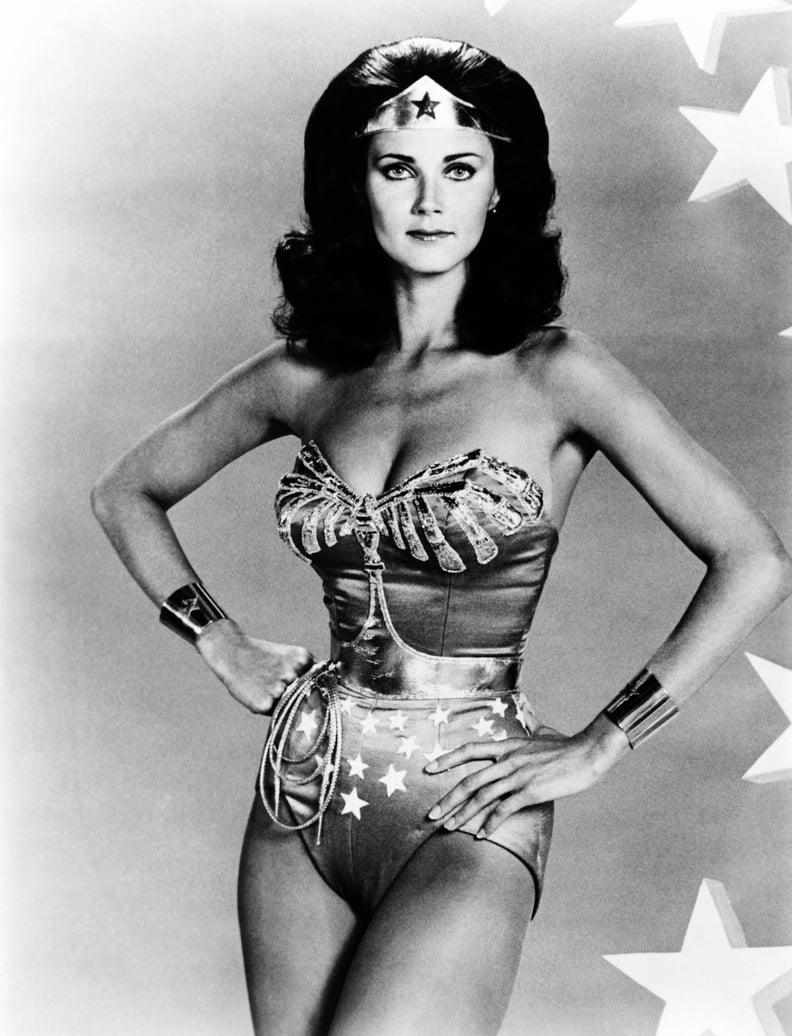 Everett Collection
This Is the First Non-American Actress to Play the Character
Despite the fact that Wonder Woman traditionally wears stars and stripes, she's not American, which makes Israeli-born Gadot's casting even more exciting. There was initially a small bit of outcry surrounding her being tapped for the role, but so far she seems to be doing the original Wonder Women — Lynda Carter and Cathy Lee Crosby — justice.
04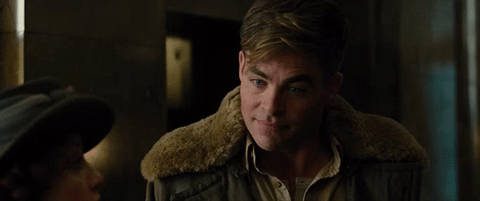 Warner Bros.
Chris Pine Can't Wait to Play the Love Interest
You might be used to seeing Pine leading films like Star Trek and The Finest Hours, but the actor is more than fine with taking a step back to let Gadot shine while he plays her love interest, Steve Trevor. In a recent interview with Total Film, Pine expressed his excitement at stepping back from being a leading man: "Patty's got a tremendous sense of story, I couldn't be happier to be supporting Gal in what's going to be the first female-driven superhero film. I think in the world today we've had plenty enough of male-driven everything and it's finally time to see how wonderful the world can be with beautiful, strong, intelligent women kicking some major ass."