Miley Cyrus has delighted her fans with the release of her new album, Plastic Hearts, just in time for the holiday season. The album showcases a mix of pop and rock genres and marks Cyrus' sixth studio album since leaving behind her Hannah Montana alter ego.
The album "Plastic Hearts" embraces Miley Cyrus' rough and damaged voice and draws on the pain and struggles in her life, presenting her with an authentic rock sound. While incorporating some pop elements to keep her music relevant, the album manages to strike a balance between classic and modern. The breakup of two well-known relationships with Liam Hemsworth and Cody Simpson is the emotional foundation of the album. However, Cyrus does not rely solely on specifics of her past, instead coating her experiences with universal emotions to make them relatable to a wider audience. The decision to produce a rock-pop album reflects the similarities between the genre's themes of freedom and rebellion and Cyrus' own lifestyle. The end of her Hannah Montana persona marked the beginning of her musical individualism and ability to define herself.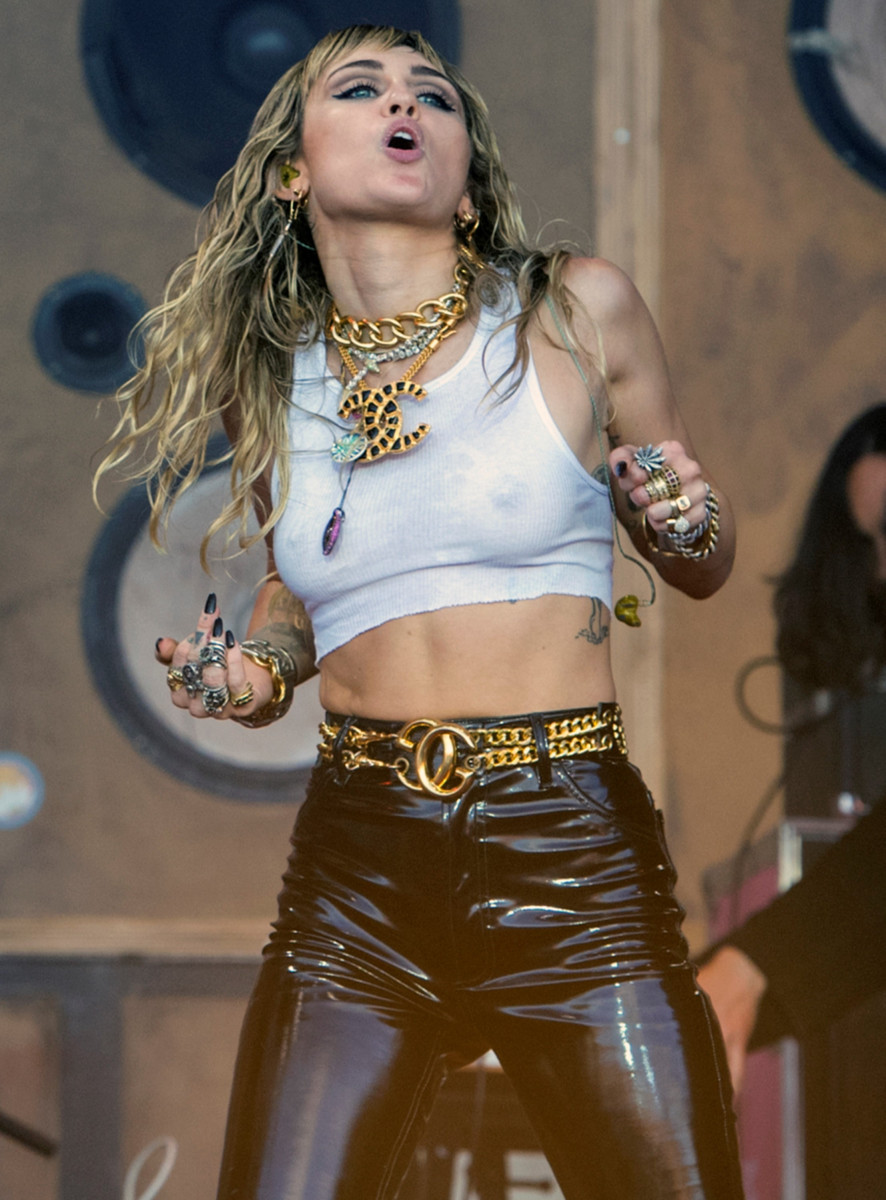 Bangerz marked Miley Cyrus' debut with a new appearance and a devil-may-care attitude that spoke of her newfound independence in the pop genre. Her next album, Miley Cyrus & Her dead Petz, celebrated her lawless lifestyle through an ethereal sound. With Plastic Hearts, Cyrus defies any definition by relationship status and revisits her past loves. The album's sound is rooted in late 20th-century musicality, with '80s-style drums and '90s rock-inspired electric guitars and raw vocals. Her Nashville roots are apparent in the layered vocals of the ballads, particularly in "High." The record juxtaposes upbeat anthems and soulful ballads, creating a work that elicits both dance and tears.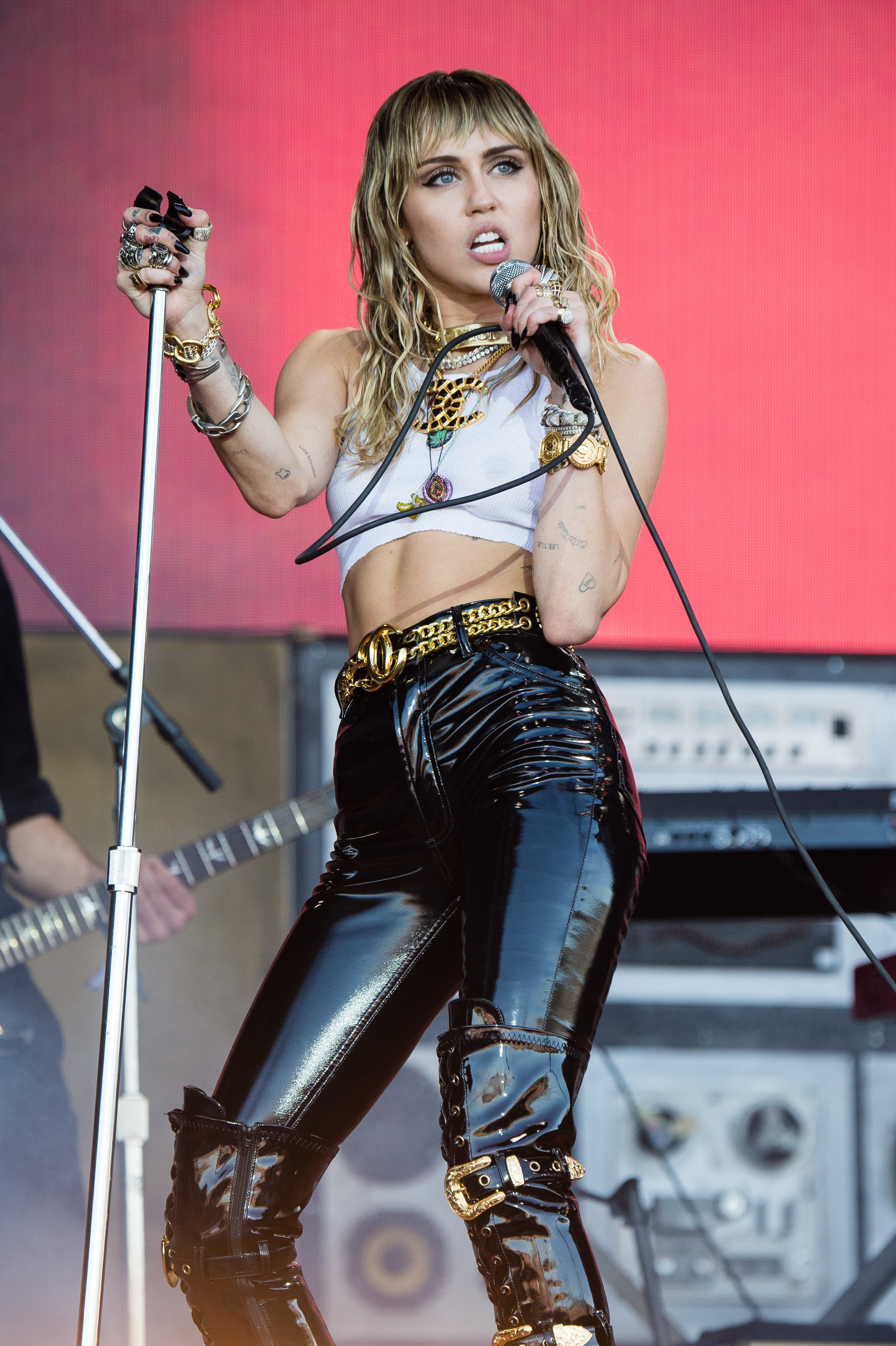 The album, Plastic Hearts, showcases vocal features that draw from Cyrus' main sound influences. By juxtaposing her vocals with those of rock and pop icons like Stevie Nicks, Joan Jett, and Billy Idol, the significance of her voice in our generation of music legends is established. These featured artists blend seamlessly with Cyrus' vocals on the album's tracks, making it difficult to distinguish who is singing at times. Additionally, Dua Lipa's inclusion as a modern artist with '80s and disco influences adds to the album's dichotomy of classic and modern artists. This allows Cyrus to freely swing in either direction, making Plastic Hearts a truly unique and diverse album.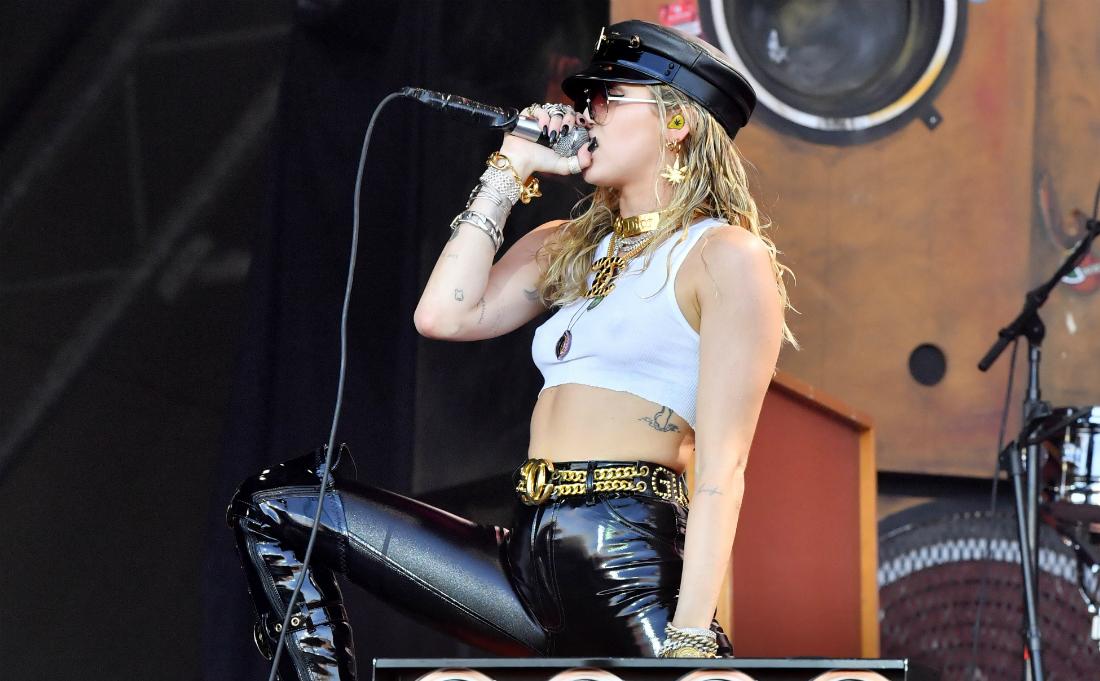 The album covers a range of themes, including heartbreak and the search for self-worth through the eyes of others. This connection allows for a balance between the album's fast-paced tracks such as "High," "Hate Me," and "Never Be Me" and its more somber ballads. Cyrus explores the emptiness of her public lifestyle in "Golden G String," "Bad Karma," and "Night Crawling," showcasing her attempts to replace pain with pleasure. The album showcases newfound anger and self-realization in Cyrus' current post-relationship stage of life, making it unlike her previous work and marking a reinvented Miley Cyrus. This reinvention is especially relevant given the double standards female artists face in the music industry. Taylor Swift spoke about these unrealistic expectations in her 2020 documentary, Miss Americana, stating that female artists have to remake themselves far more frequently than their male counterparts. Plastic Hearts perfectly encapsulates Cyrus' present place in life and her affinity for rock music. In short, rock was made for Cyrus, and Cyrus was made for rock.